These groups are for peer providers to share work and related experiences with each other.
To locate support (if you are not a peer provider), click here.
---
Statewide

Academy of Peer Services, Networking Meeting
Every Tuesday
5:15 – 6:30 pm Eastern
Join Zoom Meeting
https://us02web.zoom.us/j/85125435466
Meeting ID: 851 2543 5466
To learn more, send email to:
academy.virtual.community@gmail.com
~~~~~
New York City
New York City
Phone Support for Working Peer Support Providers
(specifically for peer support workers)
Wednesdays and Thursday
6 pm – 8:30 pm
Call: (929) 254-4422
Trained, Experienced, Peer Operators live on-duty offering
peer support to the peer workforce
Learn more
Peer Workers United
2nd and 4th Thursday | 6:15- 7:45 pm ET
For all peer workers, everywhere
Facilitators Dan Frey (Editor City Voices), Edward ODowd (CPS Community Access), and Ivanna Bond (Chair, NYC Peer Workforce Coalition)
Check the Calendar entry on a specific date for the evening's zoom link.
---
Albany
Mental Health Empowerment Project (MHEP)
Peer Mentor Line
Daily 9 am – 9 pm)
Call: 518-235-2178
---
Rochester, New York / Online
Every 1st and 3rd Wednesday, 4:30 – 6:00 pm Eastern
(Meeting bi-weekly during the Covid Crisis)
Learning Collaborative
Recovery Coach University
Learn more
For a list of Rochester / Finger Lakes area resources, click here.
---
Virtual Resources 
National Association of Peer Supporters
Directory of
VIRTUAL RESOURCES FOR PEER SUPPORT WORKERS
——————–
Digital Peer Support

——————–
Support Groups Central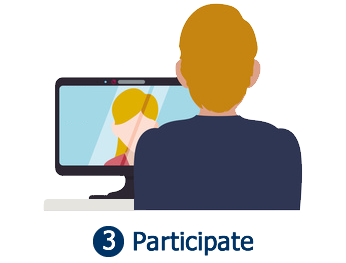 ——————–
National Mental Health Consumers' Self-Help Clearinghouse
Look for the latest in the monthly newsletter
The Key Update
——————–
For Like Minds


(text based) discussion forum for peer support
A place to connect online with peers like you
Learn more
——————–
Canada
Interactive online support for peer supporters

Robyn Priest Live Your Truth
Monday   2 – 3 pm, Wednesday 7 – 8 pm, Friday   5 – 6 pm, Sunday 4 – 5 pm
Learn more
---
---
Let Us Know!
Are you offering online support groups for peer support providers and/or supervisors?
Send email with the date/time and connection information to: academy.virtual.community@gmail.com